The Book
>>The All-British Marendaz Special << (Link) by Graham Skillen, published by Fonthill November 2018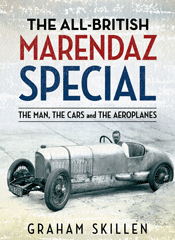 Available from all usual sources and the author by way of this website.
This is the story of Captain Marendaz, a pilot in the R. F. C. in the Great War, his life as a manufacturer of cars in the twenties and thirties when he competed extensively at Brooklands and elsewhere, before moving on to designing and building aircraft. He was closely associated with Stirling Moss's parents and Kaye Don being involved in trialling and record breaking with his own cars and the American Graham-Paige.  His passage through life was not smooth, being frequently coloured by disputes, ending up with him being arrested under the notorious Category 18B regulations in 1940, causing him to move to South Africa after the war, where trouble followed him before his return to England in 1972. The book also contains a considerable number of first-hand accounts, by people who worked for Captain Marendaz, of life in a small car and aircraft factory before the war, giving a revealing insight into the social history of the period. His sports cars are attractive with good lines, a point brought out in the many illustrations taken in period and more recently of survivors. His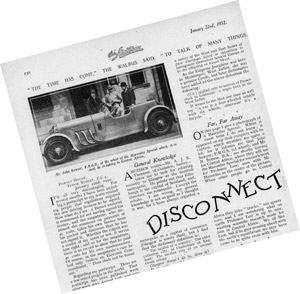 correspondence with the author and others provides an insight into his controversial life.
Lost Causes of Motoring :  Lord Montagu of Beaulieu and Michael Sedgwick, Cassell, 1960.    
The first and most accurate account of DMK Marendaz and his cars.
Classic British Sports Cars  :  Jon Pressnell, Haynes, 2006.  A very good short summary.
Automobile, May 1985.  General History by Michael Worthington Williams.
Automobile,  July 1985.  The story of YW6480 by Peter Ferry.
Automobile, October 1987.  Something Special by Graham Skillen.
Automobile,  February 1992.  Marendaz - the Moss connection by Graham Skillen.